What can we see in a drill core sample? The answer is much more than ever before. Our Orexplore Insight® software reveals and collates data in real-time, and that means greater cost efficiency, information sharing and data accuracy.
What information can be extracted with Orexplore technologies? Our magic is based on X-ray tomography with fluorescence, providing the mining industry with continuous high-resolution resource knowledge in near real-time. A valuable, substantive collection of information is achieved in one scan and made available for analysis; you can navigate along the digitised drill hole to identify interesting areas and zoom to enhance required details.
The implications are:
Data-rich block models providing reliable information for mining, metallurgical and environmental considerations
Speed for multi-discipline insights
Spend more time with resource interpretation than with data collection
Better informed decision making
Have a quick look at what we can reveal – density, mineralogy, particle size distribution, rock mechanics and geological structures.
Geological structures
High-resolution transparent 3D imaging allow you to identify and analyse internal geological structural properties, such as planar and linear features.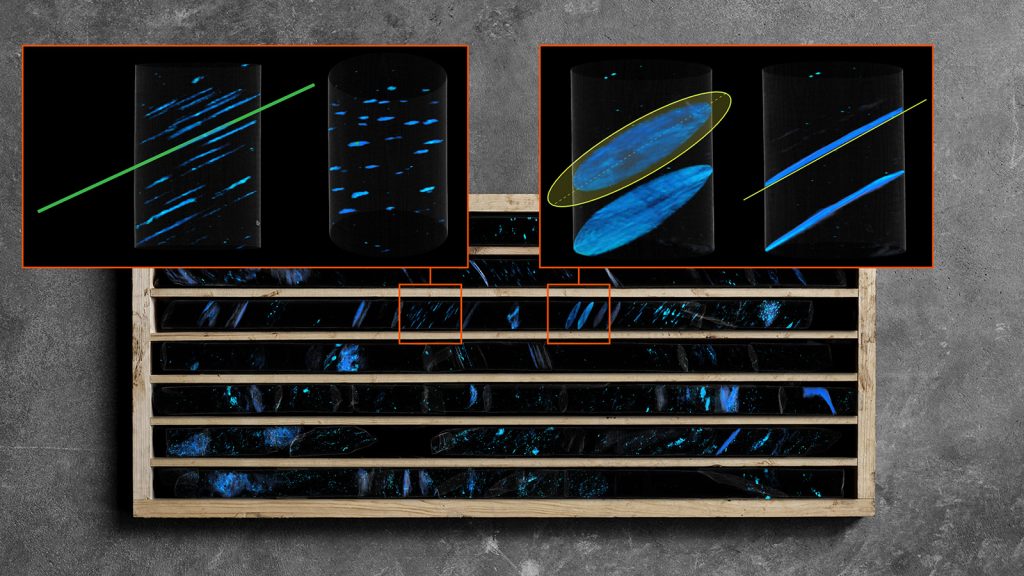 Particles
Properties such as particle size and directional distribution, as well as particle shape can be extracted from the 3D data.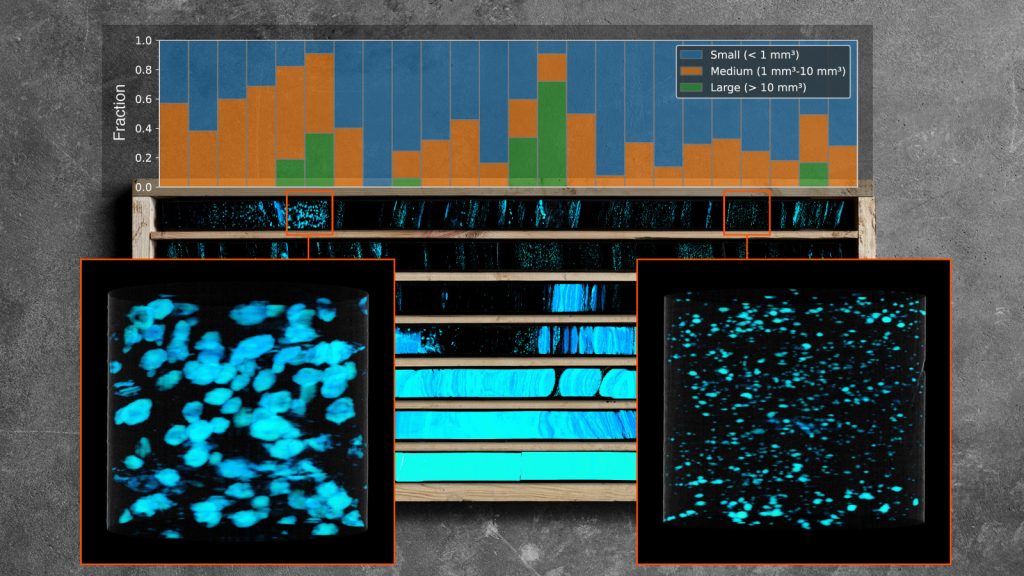 Rock Density
The GeoCore X10® produces measured and estimated density. The machine measures the sample's weight, and the volume is assessed through tomography – this allows the density variation to be worked out over the hole.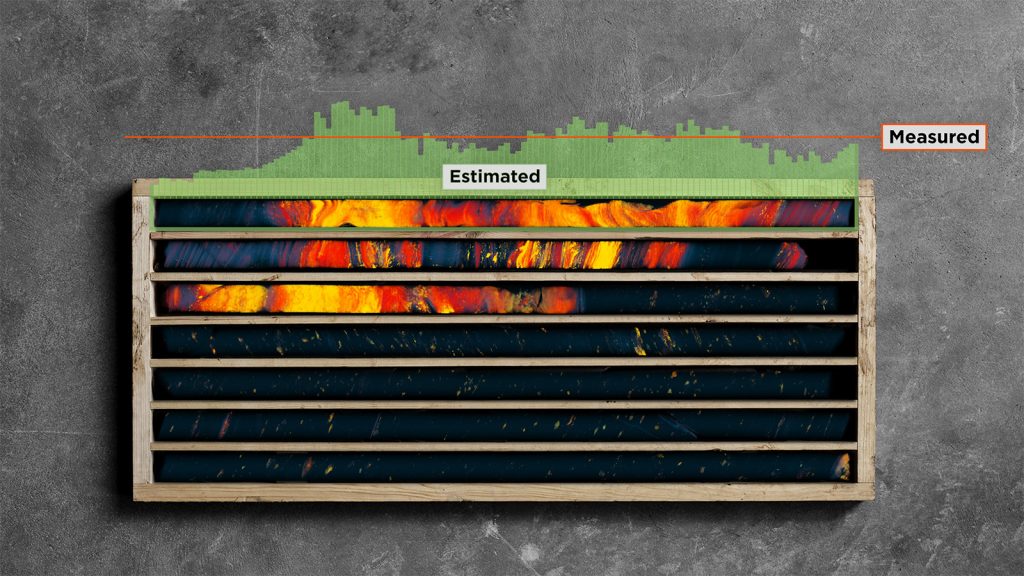 Rock Mechanics
View and edit joint orientations auto-extracted from the tomography. Convert core-internal joint orientations (alpha/beta) to dip-and strike-distributional plots. We also produce RQD — please read more here.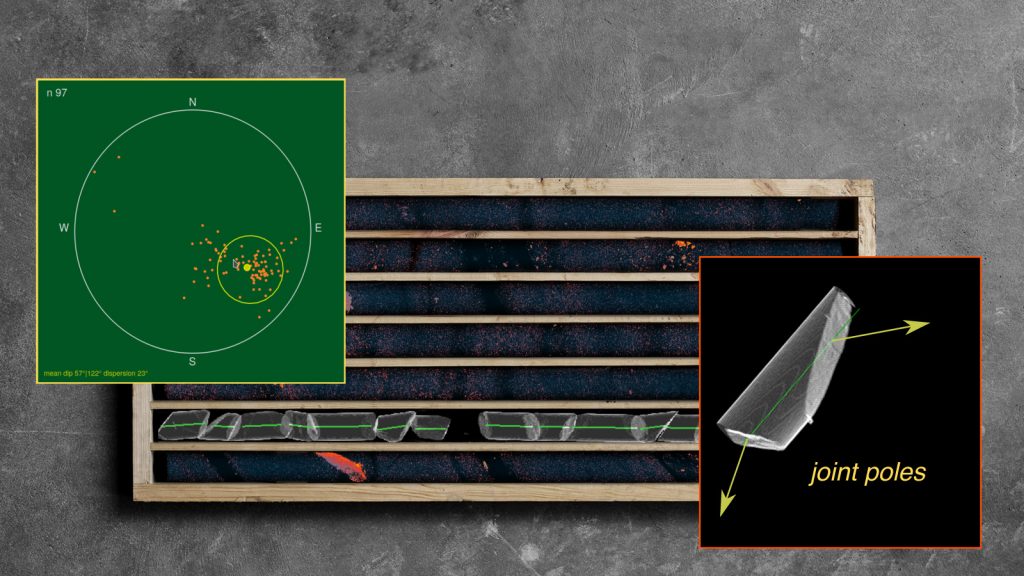 Mineralogy
The data is achieved combining X-ray tomography, X-ray fluorescence and the measured weight of the samples, to form a mineral model of the entire volume of the drill cores. Here is an example identifying the mass fraction of the mineral Galena.