New technology always challenges behaviour and creates new ways for people to collaborate. In order for Orexplore's technology to find its place faster in the mining industry's ecosystem, all clients are invited to co-creation exercises, to shape a close and tailored long-term partnership.
When Orexplore developed its own co-creation process, the goal was to understand and identify in which parts of the mining process the technology can make a difference. Ultimately, meeting the needs of our clients.
"Our workshops are based on the presumption that the technology works next too perfect to spark creativity and not limitations. On the basis of that, we then start discovering the "low-hanging fruits", identifying the challenges and trying to understand where our technology can step in and create value for the client. All our clients have slightly different needs, so these workshops help us to understand how our technology must be developed, to stay relevant and meet their individual requirements, says Kevin Rebenius, CEO"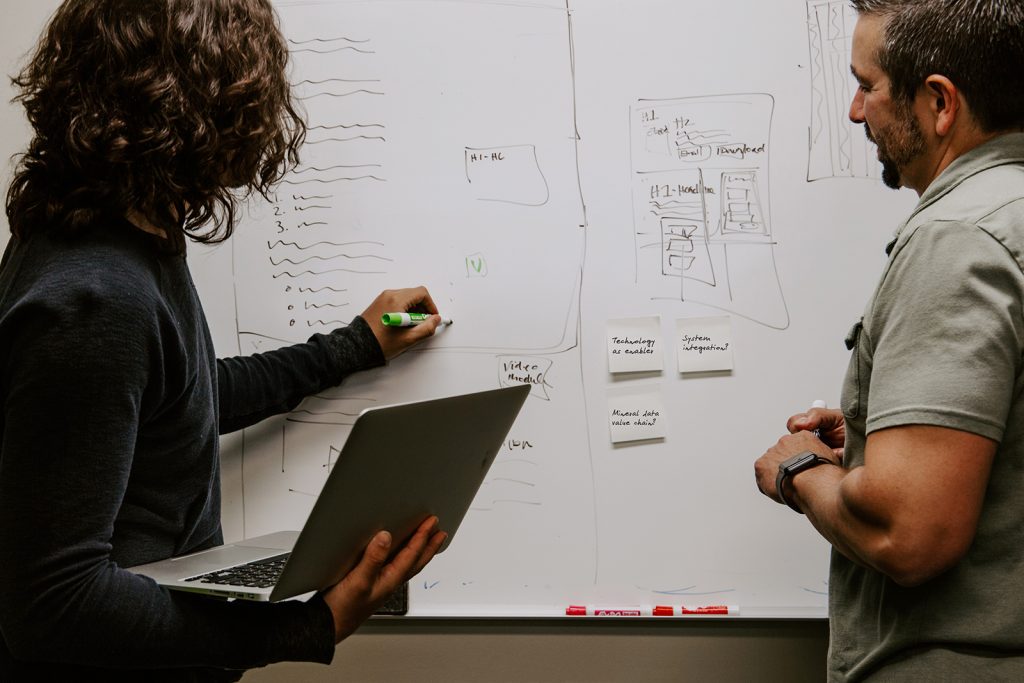 Knowledge on the inside
Introducing a new technology is partly about introducing and establishing new knowledge in the organization, and also making sure it is being received positively internally.
"The clients' expectations at our workshops varies from getting an in-depth understanding of our technology and what it can do for them, to how we measure density or see the rock's structures in depth. Together  we then share the challenges in the mine's value chain and build a roadmap of all possibilities based on the technology, and a whole new understanding emerges around what problems our data can solve. That is why it is so important to have participants from as many different disciplines within  our clients' project team, in order to  gain multiple  perspectives that can lead to maximum interaction, knowledge exchange and newly discovered synergies."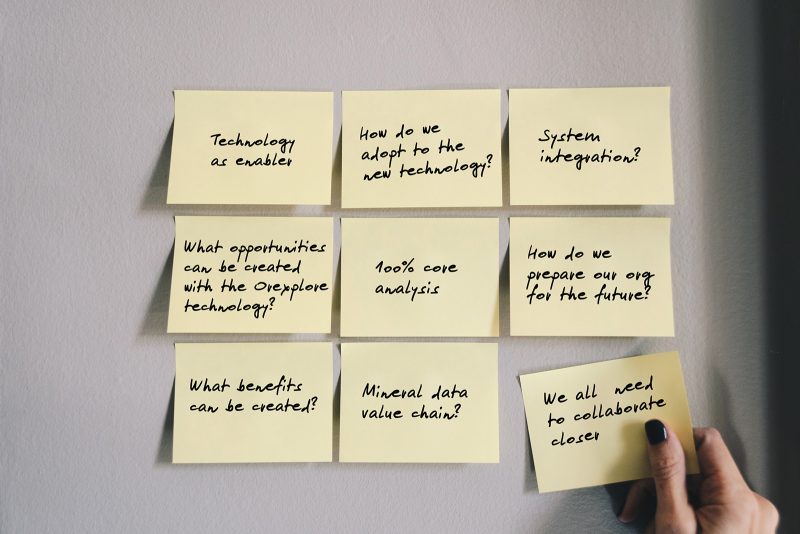 Do you have an example of what a workshop has achieved?
"We always make sure our workshops lead to a next- step action plan, and in the best of worlds, a clear view on what areas our technology can create the most value for our clients. The next step is to validate the ideas we came up with in the first stage, by moving on to our pilot project. Recently we have taken these steps with the Swedish mining company Boliden. Beginning in February this year, one GeoCore X10 has been installed with a full-time operator in place (from Orexplore). Over the next five months, data will be collected to provide ongoing valuable insight that aims at creating a more efficient, cost effective and sustainable mining operation for Boliden".
Do these workshops also help to further develop Orexplore's own technology?
"Yes, our workshops contribute towards understanding where the gaps exist, in which direction our technology can be developed to create even more value, and where Orexplore will best fit into the global mining ecosystem."
Orexplore workshop process, in brief:
Step 1. Get to know our technology
Understand what information our technology can provide today and tomorrow. 
Step 2. Value mapping 
Map out the opportunities potentially created, and what challenges are addressed in the mineral value chain using the technology.
Step 3. The digital workplace
How Orexplore's wealth of information fit into miners' and explorers' digital workplace.
Step 4. Value creation
Identify the key application areas (the low-hanging fruit) to be tested for value-in-use in an on-site pilot installation – contributing to more efficient and sustainable mining.
Send us an email and book a time for a workshop