In 2018, Orexplore introduced its own analytics software tool Orexplore Insight®️. The insight tool gives the geologists X-ray vision, which is a whole new way of identifying rock and minerals. In addition, with access to the data, the analysis can be done from anywhere in the world. One of the responsible for the development is Elvis Stansvik, software developer at Orexplore.
"Orexplore Insight presents the data from GeoCore X10, Orexplore's drill core scanner. If you have a high speed internet connection, you can send all data about your drill core directly off-site, where geologists, metallurgists and geotechnicians can explore the result from the comfort of their laptops. In one client project, data is sent out for mineral analysis every hour, while in another project, where the site lacks a high-speed connection, all data is downloaded on hard drives and transported every second week to the geological team for analysis", says Stansvik.
In both scenarios, the large amount and flow of information is crucial. In practice, this means that the geological team has access to all data of the drill sample without having to be near the mine or drill samples. A game changing way of working.
As GeoCore X10, and Orexplore Insight can create so much new data from the rock, several of Orexplore's customers have found their own key advantages with the unique 3D technology. For Hellas Gold, one of Orexplore's clients based in Greece, a particular interest to them was to see and measure joints and fractures.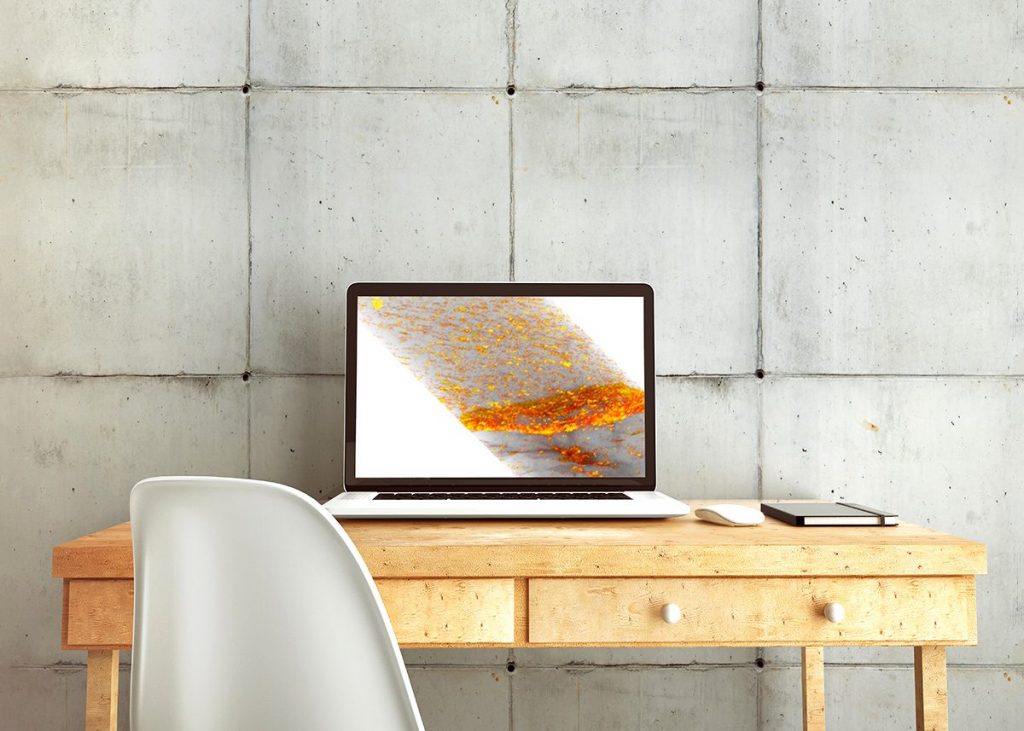 In the Hellas Gold's case, Orexplore Insight's ability to measure rock density in the drill samples has also been utilized, giving geologists a better idea of ​​where the ore bodies are. Unlike with laborious traditional methods, Orexplore's full-core scanning makes it economically feasible to measure the density in each drilled meter of the drill core, which creates completely new conditions for understanding where the values ​​are hiding.
Orexplore's technology is always evolving based on customer's needs. In addition to own research and development, Orexplore have a partnership with The Geological Survey of Sweden (SGU). SGU's own researchers are using Orexplore Insight to map and find the content of minerals, elements, structures and density in the drill core samples.
Can you describe the release process of Orexplore Insight?
"We release an updated version every three months, which is a rather high pace for updates. In the new versions, bugs are fixed and if we are adding new features they will only go live after being tested by the geologists we are working with. Sometimes we release minor versions with critical bugs at a faster pace."
What new features will be added in the future?
"I think we may provide more powerful tools for managing projects and collection of drill holes. Also add even better integration with geological information management systems such as acQuire and geological modelling systems such as Leapfrog, Vulcan and MOVE. The team have hundreds of ideas for new features and we are constantly re-evaluating priorities according to what we learn in discussions with clients and partners. Some of the ideas we want to develop includes more powerful core logging features, as well as the ability to see the mineralogical model, which underpins the elemental concentrations we currently provide."
Name: Elvis Stansvik
Age: 36
Title: Software developer
Education: M.Sc. Computer Science, KTH
Download → Orexplore Insight®️