In February, the European development project X-Mine organised an introduction day for Orexplore's technology at the Swedish Lovisa mine in beautiful Bergslagen. It was a day when participants were given the opportunity to see and experience the GeoCore X10, and the analysis software, Orexplore Insight®.
Fifty people within the mining industry from all over Europe were invited to get to know Orexplore's technology in-depth, and better understand the possibilities of digitising ore to find structures, densities and minerals. The X-Mine project is a part of the EU project Horizon 2020 Research and Innovation Programme, where Orexplore is also a proud partner. The host of the day was Orexplore's Chairman of the Board, Stefan Sädbom. Mr Sädbom is also a senior exploration geologist at the Swedish mine, Lovisagruvan. Despite an intensive day with a jam-packed program, Orexplore Review managed to have a quick chat with Stefan Sädbom and another luminary in the mining industry, Bengt Ljung, chairman of the board of Botnia Exploration. The topic of the conversation, with these two distinguished gentlemen, was their views on the future of mining.
— What will be taking mining into the future?
Stefan: The mining industry, and society as a whole, have to find each other again. There was a time when it was a close relationship, with a mutual contract that worked for both parts. The mines produced metals in a cost effective way, which made it cheap to produce products such as TV sets. But today, society feels that the mines are not up to date, that there is unnecessary environmental degradation, and that we don't work sustainably. It's a struggle that no one wins, and at the end of the day we need our minerals, but we also need to find them in a more sustainable way.
Bengt: I think the future belongs to the small mines, the ones that can go underground quicker and more efficiently, without leaving large footprints in the environment. In addition, we must also have access to new technology that makes mining more accurate and effective.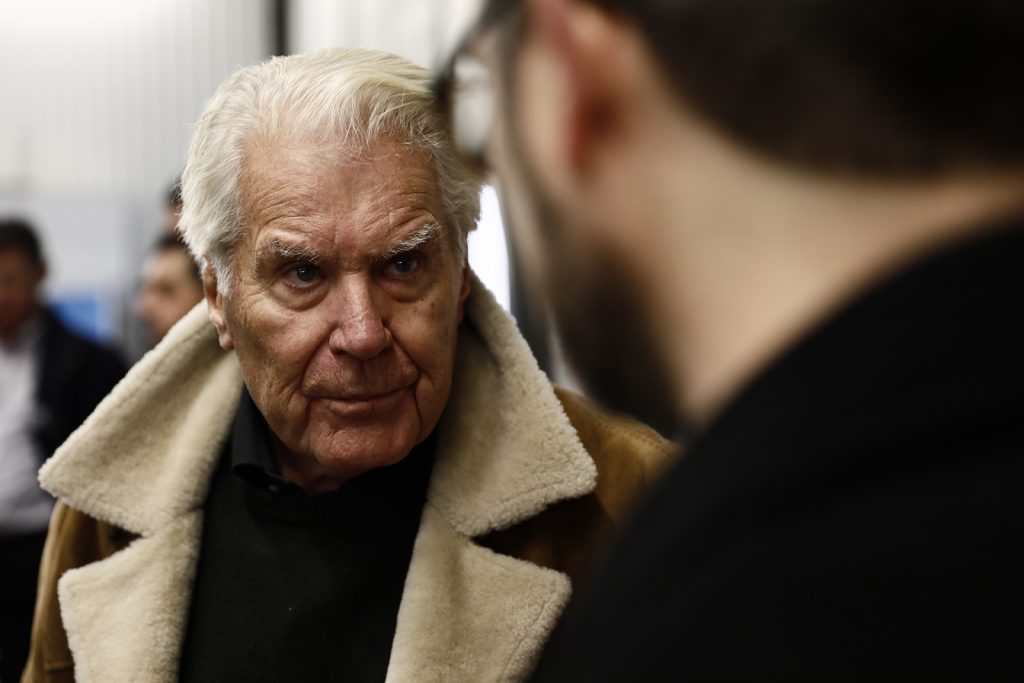 — What type of innovations are you waiting for?
Stefan: I am still waiting for us to find a new and common language for the data we can produce with our technology. Today, too much of the data stays with the first recipient – the geologist. If more people in the team can make use of the information from our 3D models of the core samples, we will have a much more efficient mining operation.
Bengt: There is a lot going on at our leading industrial companies right now. One aspect I am waiting to see more of is being able to use strong battery-powered vehicles down into the depths of the mines; not having to transport fuel and exhaust gases would create a much more environmentally-friendly operation and save a lot of energy.
— In your view, who leads the development in the mining industry today?
Bengt: Our big Swedish industrial giants like ABB and Sandvik, they really lead the world development and have created many important innovations for the mining industry over the years.
Stefan: I agree. The Swedish companies are far ahead, and are constantly buying up smaller companies with cutting-edge ideas and products. Our telecom companies are also leading the development of getting 5G far below ground. This creates safer mines because people can then be tracked down with GPS technology.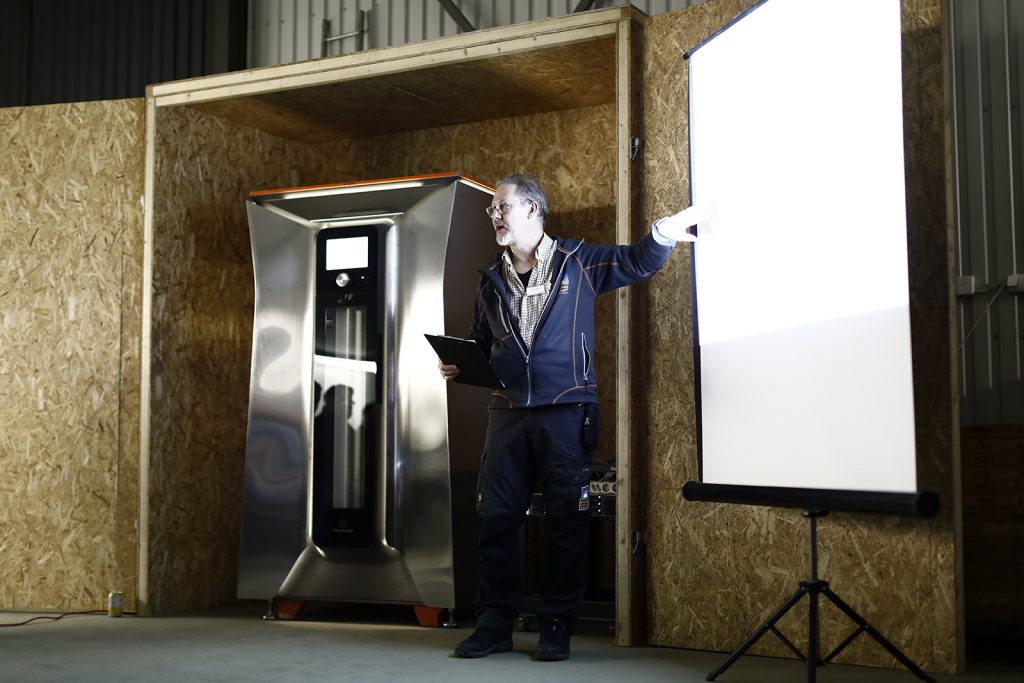 — What would it take to reach the next level in the mapping of rare earth metals?
Stefan: Once again, it's about the mines and the communities having to create a sustainable contract. We have rich deposits of rare earth metals in Sweden, but we have never prospected these metals. They have always been a bi-product, but today we know that some earth metals are becoming valuable, for example producing batteries for electric cars. I think it's about time that we really start finding out what rare earth metals we have, and how much. We live in a fragile world and it is really just one country that can stay self-sufficient in terms of rare earth metals, and that is China. However, China may not always be willing to export its rare earth metals to the rest of the world. So it would be of great value if Sweden and Europe would know what we have in our rocks. To map the rare earth metals, we need a technology that quickly and surgically can examine which assets are available without making excessive environmental imprints.
Bengt: The use of Orexplore's technology will help us to return to old drill core sample archives, to see if mines that are no longer in operation have any new assets of rare earth metals.
— From your perspective, what is a the big game changer for the mapping of minerals?
Stefan: For me, it's the day when we get everything together into a new entirety. When a new common language, a new technology and new data, creates a new foundation for the mining industry.
Bengt: When Orexplore's technology can find gold in drill cores. And when we have a sustainable technology that creates worthwhile economics in small, mineral-rich mines.
—
Name: Stefan Sädbom Age: 57 Title: Senior Exploration Geologist and Chairman of the Board at Orexplore Education: Bachelor of Science in Geology, Uppsala Universitet Career: Geologist at Zinkgruvan Mining, Senior Exploration Geologist at Bergskraft, Chairman of the Board at Lovisagruvan.
Name: Bengt Ljung Age: 79 Title: Chairman of the board at Botnia Exploration Education: Bergsskoleingenjör Filipstad, Sweden. Career: CEO at Reflex Instruments, CEO at ABB Stal, Vice President Atlas Copco MCT, Entrepreneur of the Year in USA 1996.
—
Read More → How to integrate new technology