Swedish innovation meets Australian ingenuity; we are Orexplore.
Founded in Sweden, and a former subsidiary of Swick Mining Services, Orexplore Technologies, headquartered in Perth, is an Australian publicly listed technology company.
A commercialisation-stage mineral scanning technology company, established in Sweden and headquartered in Perth, Western Australia
Aiming to transform the mining industry with a next generation non-destructive scanning technology to extract insights from drilled core in a faster, more sustainable way, improving decision making across the mining value chain
Primed to capitalise on global mega-trends; surging metals demand; increasingly difficult exploration; challenging mine operating conditions; and accelerating ESG drivers

As our Australian HQ and world-class R&D centre in Stockholm experience rapid growth, we're expanding our teams. On the hunt for delivery-focused team members energised by the potential to transform the mining industry from exploration to sustainability by applying our breakthrough technology platform.
A growing force in the digital transformation of the mining value chain globally, Orexplore is developing a suite of world-first technologies, generating 3D digital models of drill cores that deliver unprecedented insights for our clients globally.
Game-changers and out-of-the-box thinkers with a fresh perspective are energised by moving fast, building lasting client relationships, and delivering exceptional service by applying and supporting a brand new technology in the field.
Our GeoCoreX10 instrument is the first product in the market to unlock value for our clients through a world-first platform delivering unique insights from exploration to operations and beyond through the application of advanced, automated x-ray instrumentation technology and high-performance data processing.
We have a growing demand for in-field deployment, remote services and fleet management, so we're searching for a Service Technician who is excited at the prospect of disrupting the industry through the application of transformational technology.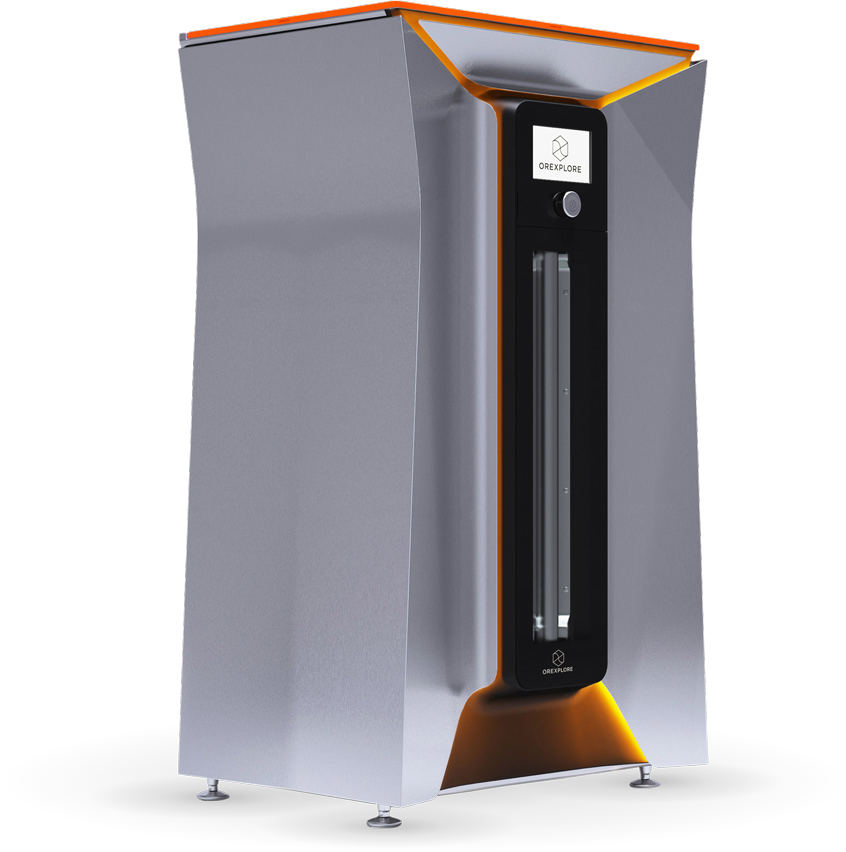 High Energy X-ray Source
XRT (X-ray transmission) CT provides 'through-the-core'  structural 3D imaging used to estimate potential elemental composition, geological structure, texture & density.
Insight software platform.
Orexplore's software system, Orexplore Insight®, provides users with the ability to interact and analyse the scan results obtained from the GeoCore X10®. It provides 3D-visualisation of the core and the ability to further analyse the resource and physical information, providing rich capability to understand, interpret and extract key information contained within the sample such as:
Geological structures
Lithology / texture
Density – high resolution
Rock mechanics & physical characteristics e.g. RQD
Particle detection
Detected elements
Emerging geochemistry
We are searching for an experienced instrumentation/machine service technician who is keen to embrace new technologies, learn fast and play a crucial part in the rapid deployment of our platform to a variety of client sites around Australia and overseas. The candidate should have experience with electromechanical systems and automation and have a strong understanding of workplace health and safety. Experience in the resources or medical (imaging) sector is preferred.
Essential criteria:
Eligible to obtain a restricted electrical license (Imaging Permit)
III in Engineering – Electrical/Electronic or equivalent
Experience servicing automated measurement equipment, imaging equipment or other electromechanical devices
Ability to travel to client sites regularly and work independently with remote support from Perth and Stockholm
A passion for continually learning, and history of client-focused exceptional service delivery
Preferred criteria:
Electrical installers license
IV/Dip in Electrical Instrumentation / Electronics & Comms etc.
Experience servicing x-ray equipment or experience working onsite in the resources industry
Having previously held or currently holding an x-ray license
Experience with PLCs, HMIs, networks and other remote communications systems
Experience with Linux/Unix based systems and programming
Experience working across the Australian mining industry
An understanding of maintenance software systems and an understanding of machine availability and reliability and a desire to work with the Company's engineering and geology teams to continually improve the performance and functionality of the GeoCoreX10® fleet.
When we say our people are our priority, we mean it. With our roots in Swedish innovation and a desire to move the needle on the mining industry's sustainability, the culture at Orexplore is paramount.
Orexplore employees benefit from significant opportunities in a fast-growing, people-focused business.
We're a close-knit team, with employees supported with competitive remuneration, onsite parking and exciting career pathways. 
We believe in meritocracy, excellence, a passion for learning and challenging the status quo, kindness, exceptional client service,, and always helping whoever you may be working within your duties.
We are the Orexplore team, and we would love you to join us on an exciting adventure as we bring brand new technology to disrupt an entire industry and create value for our customers.
If you think this sounds like the job for you and have what it takes, please fill out the form below to apply.